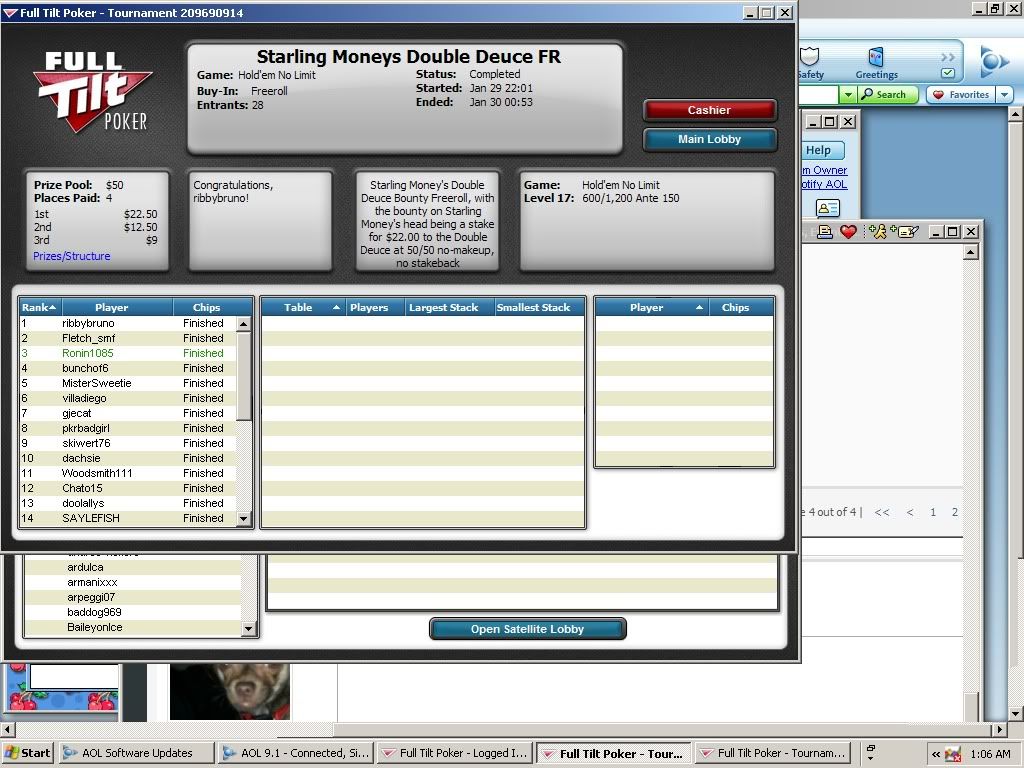 Great job Ribby! and Fletch battled well too.
Thanks Starling, it was a very fun tourney!
on a horse
Thanks Ronin for posting this, Congrats to the winners, especially to Ribbybruno for taking down first!! Nice job!!
All these guys played a mean game, Ronin was chip leader for a while four handed, I thought he might take it down.
It was a fun time, thanks to everyone who played.