Haven't played a lot of poker the past couple weeks. I have been dealing with the sick mom (no sympathy -- she's evil, but you do what you have to do.)
Played in 2 tourneys tonight -- first one I came close.
The second was the 2k monthly quaifier in the ZEN Poker Nations poker room.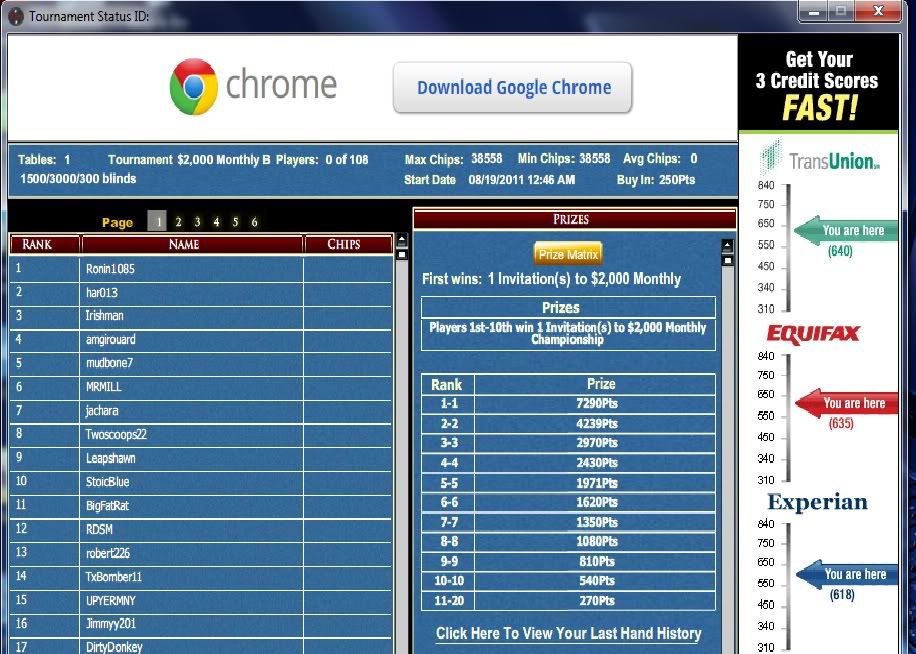 A decent battle. But they were very predictable once the invite bubble burst (the final table).
Hopefully I can find the time to play the main tourney this time, but at least I also made an extra 7000+ points
This post was edited by Ronin1085 . at August 19, 2011 3:12:17 AM EDT